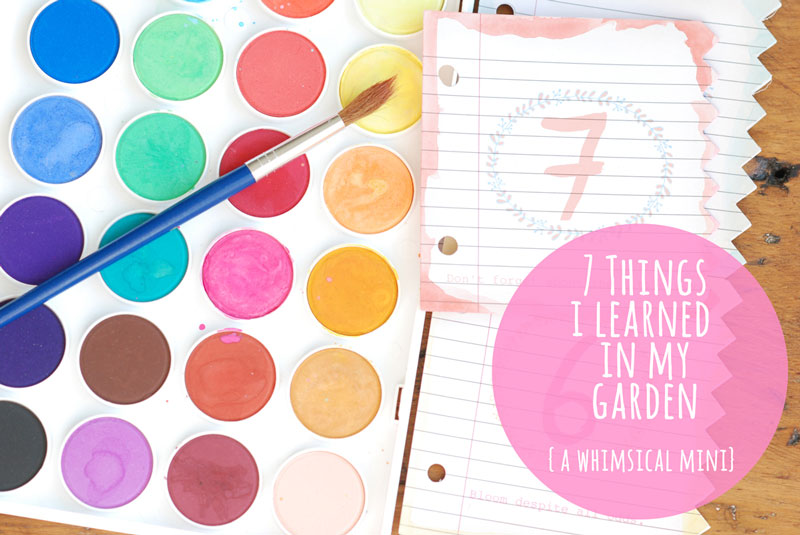 I love working in my garden. During the quiet and solitude I do a lot of thinking and sometimes I think the garden is sending me words of wisdom as I toil. I created this mini album focusing on the theme of what I'm learning from my garden. Since we are celebrating Jessica Sprague's 7th Birthday online, I stuck with "7 Things" in my mini.
I wanted to make this a whimsical project and here are the ways I was able to add whimsy to my album.
1. The most obvious and simple way is to start with whimsical product. I used the digital kit "In The Garden" by Nancie Rowe Janitz. Her hand drawn graphics and words scream whimsy and by using the kit, I don't have to depend on my own talent, or lack of, when adding elements to my mini album.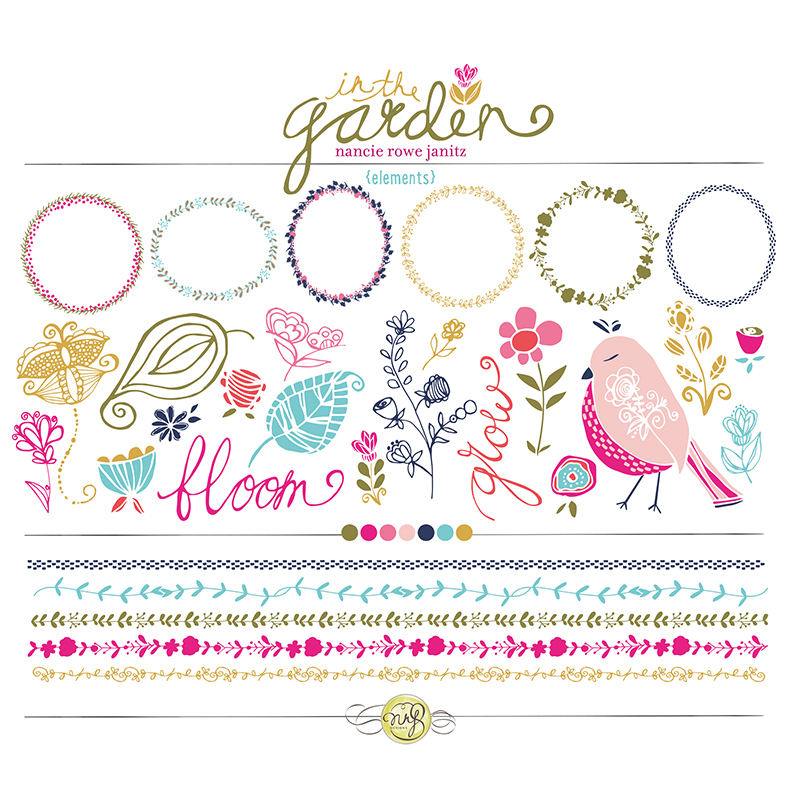 2. Try printing images onto lined paper. You may normally think of lined paper for writing and printing text, but you may like the child-like look you get when you print an image on the lined paper.
I printed my images onto the vintage lined paper in the Jenni Bowlin Studio Pinked Mini Album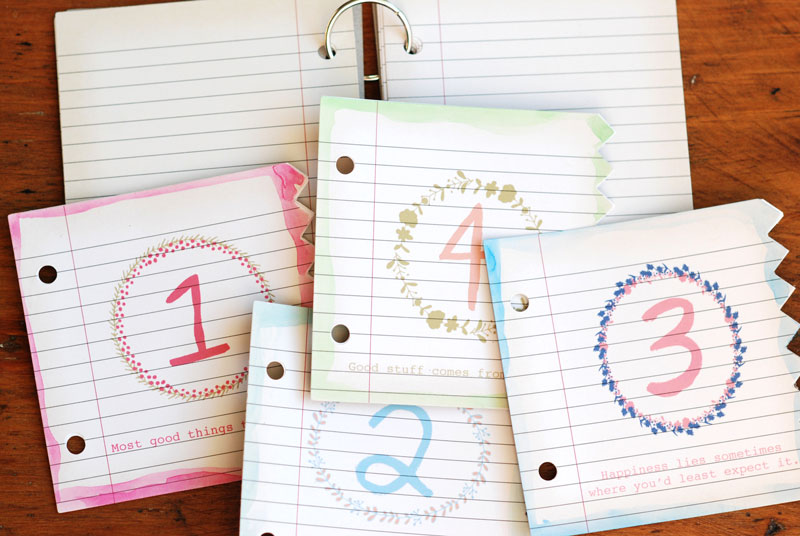 3. Create playful and imperfect borders with watercolor. This is easy to do and no talent is needed as imperfection is the goal!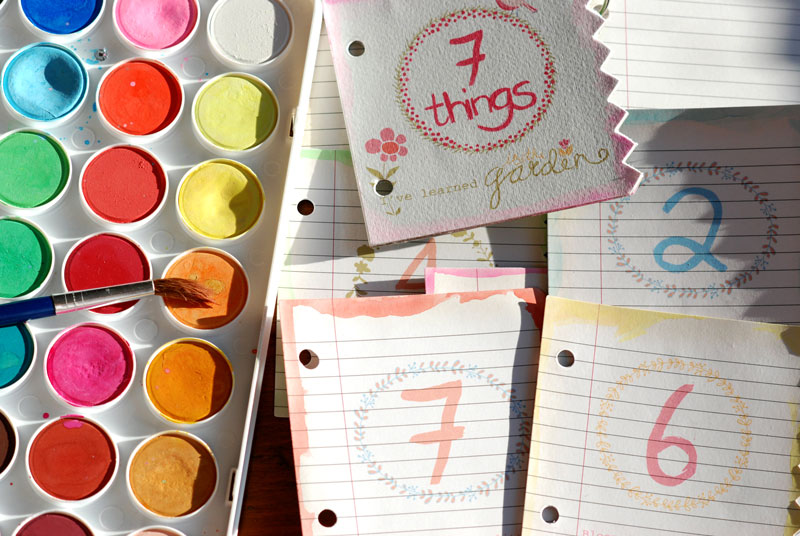 4. Give voice to images that can't speak. I paired up photos of plants in my garden with quotes that the plants would say, if they could speak.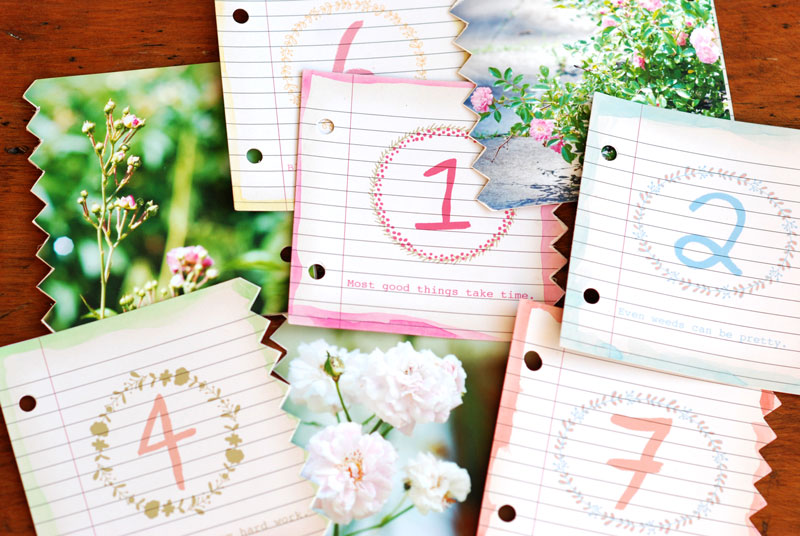 5. Put a charm on it. Charms are, well, charming! There are so many charms to be found in craft stores that you are bound to find one that fits your theme and needs.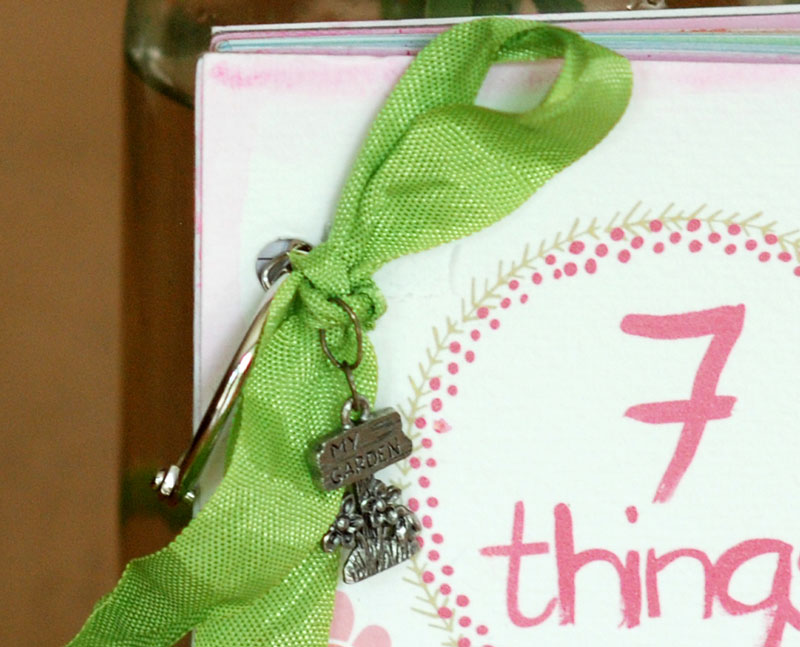 If you want to add a bit of whimsy to your next project, I hope some of these ideas help you get the look you need!