Quick and Easy Hybrid Scrapbook Page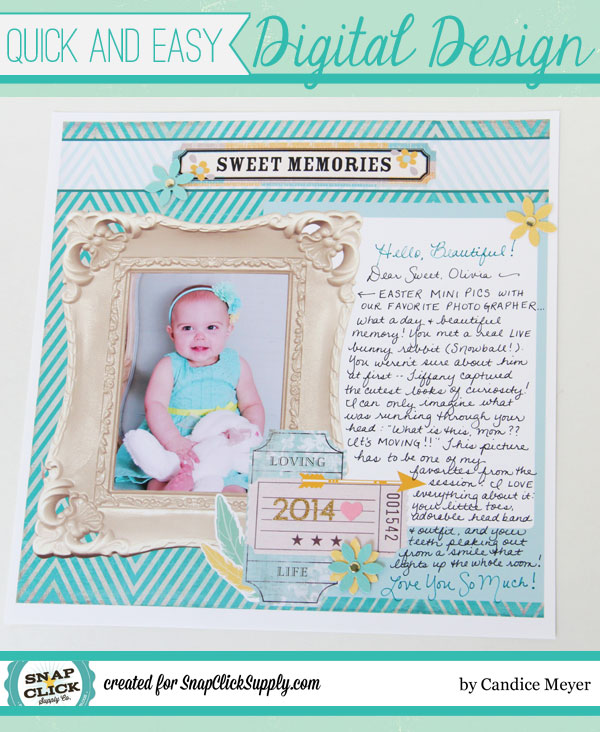 Last month, Part 1 of a special sampler kit was released for free with a $5 purchase from the Snap Click Supply Company. I used several digital pieces from the collection to construct a fun hybrid layout that documents a treasured memory with my daughter.

I am in love with all the gorgeous aqua graphics in this set! The best news?! Part 2 is being released this weekend with a $5 purchase. You won't want to miss snagging this freebie- it's full of awesome creative possibilities!
About 90% of this layout is digital and composed within Photoshop Elements.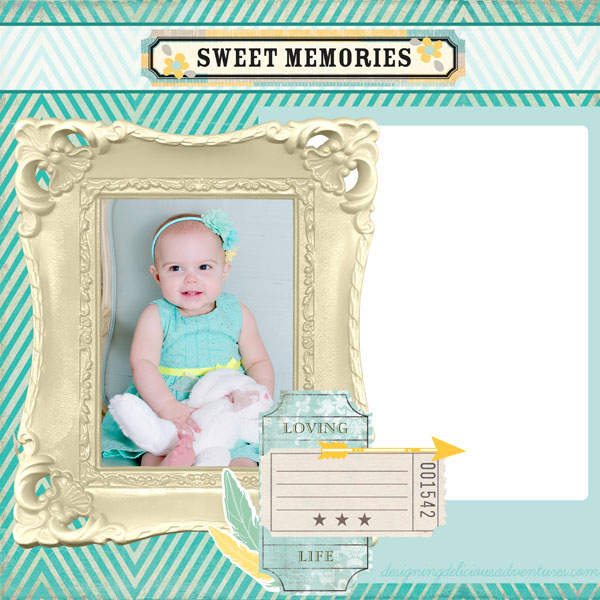 A couple of notes about my process:
I started with a new document sized to 12x12-inches and 300 dpi for printing.
It's all about the layers! First, I added a diagonally striped aqua background. Then, I started to build up my composition by incorporating fun elements: a framed photo, feathers, ticket stubs, and a header.
I relied on information gathered from Jessica's amazing Photoshop tutorials and Scrapbooking classes to position elements, change an aqua feather to a golden hue, add a light aqua stroke to the semi opaque header at the top of my page, and the list continues!
I knew I had a LOT to say about this photo so I intentionally left a large journaling block.
After printing my digital base, I added a few physical elements: gold sticker numbers to the ticket and punched flowers in coordinating colors embellished with a nailhead.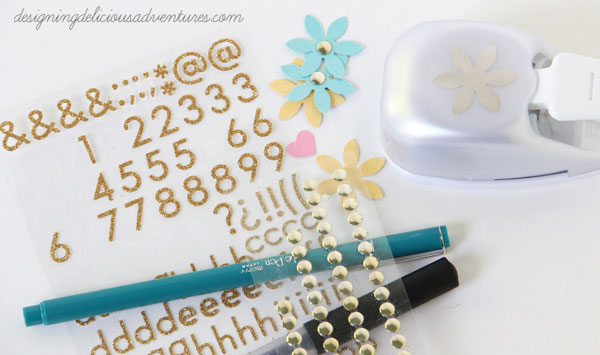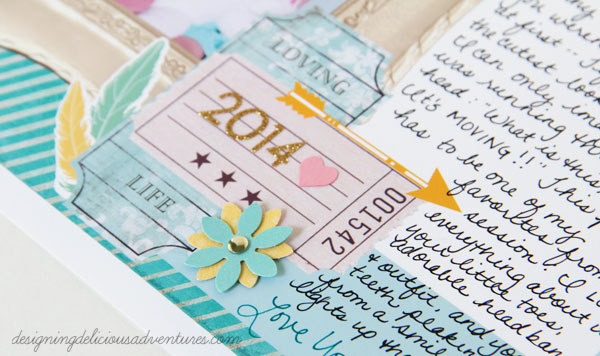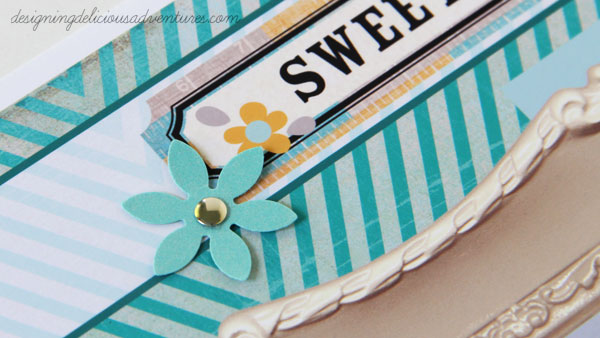 Journaling Notes:
It was important for me to hand write my thoughts on this special memory. I usually write out my words on a scratch piece of paper before working on my actual layout-- it's a great way to visualize the spacing and think through my wording without having to worry about making a mistake.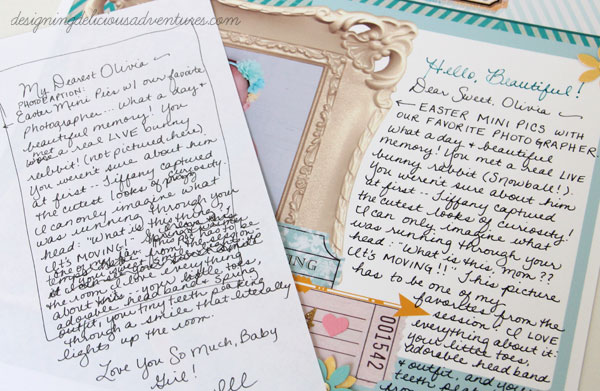 If you prefer your layouts to be all digital- no problem! Simply add several text blocks to capture your journaling.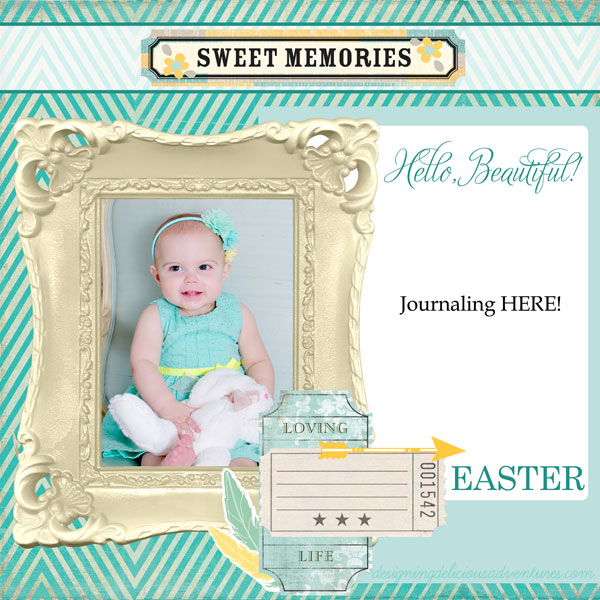 I'm so pleased with how this layout came together! All the elements and papers from this collection coordinate so beautifully... we would love to see how YOU use them on Snap Click Supply Company's Facebook wall
HERE
!